Results in minutes
It's "Dashboard" Clear
Scorecard and Dashboard Reports
Present your data
Start your free trial now
Measure your business performance up-to-the-minute. Without spending hours on spreadsheets.
EzzyKPI puts your financial and non-financial key performance indicators in a convenient, easy to use interface. One that's always available online, with flexible reporting and real-time updates.
---
Results in minutes
A couple of key strokes, enter this period's data and your business intelligence unfolds in front of your eyes. Immediate graphical representation ensures your performance measurement is on track or not, quickly flagging actionable items for management direction. Even zoom in to get more detail, quickly compare your KPI trends, and results against budget. Quick report is exactly that. A simple yet effect spark line report in seconds.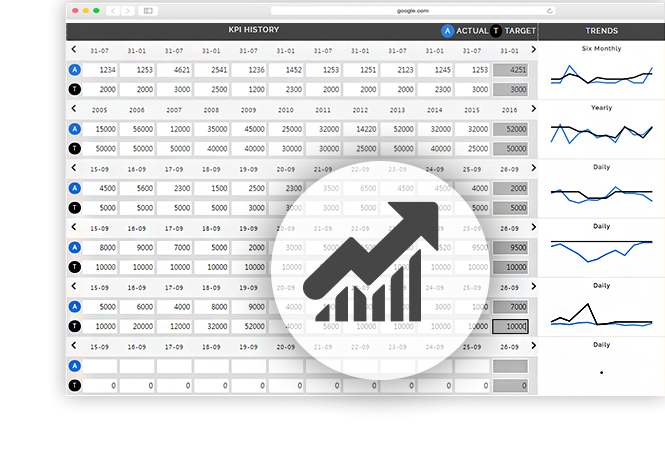 It's "Dashboard" Clear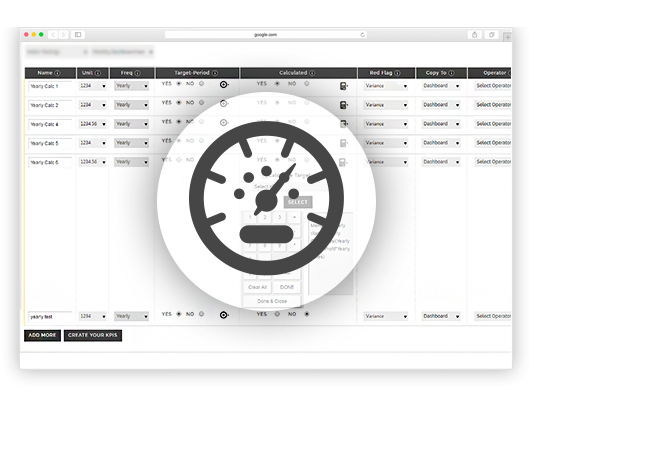 Combine KPI's and mathematical functions to assist in your KPI analysis. Simply record the base KPIs, identify the relationship between them, add some mathematical computation if you need, and your new "Calculated" KPI is setup and ready to calculate automatically each time you enter data. Kpi software that does the work for you, easier than battling with spreadsheets.
Scorecard and Dashboard Reports
Your KPI report has never been easier. Visually interpret the results through your KPI dashboard. Change graph types for greater visual interpretation. Create KPI reports for printing, email or presentation. Everyone can relate to a graph. Accountants and Consultants can create slick looking reports for clients that are meaningful and require nominal explanation. Make comments on your KPI Report. Corporates' can produce reports that matter in real time without waiting for those financial results. Managers to board members will quickly understand how the business is tracking.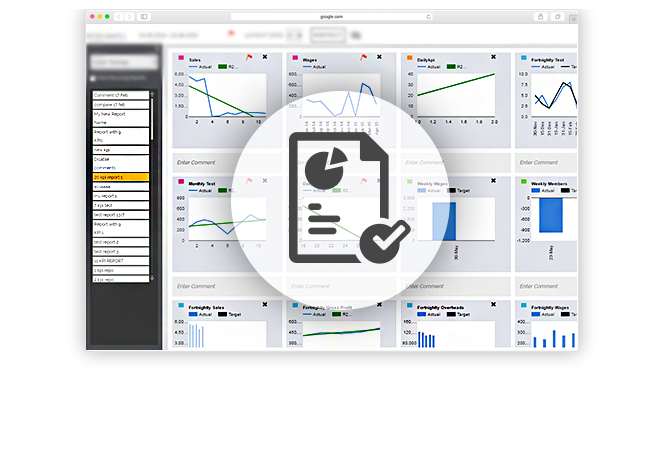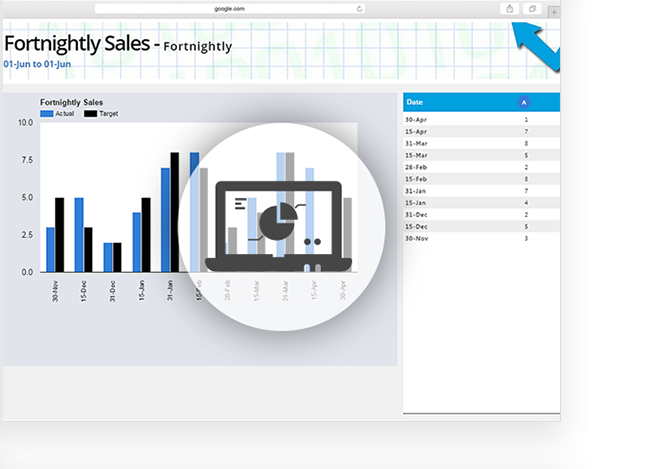 Present your data
Once you create your report, you can present a report to clients very easily. Report presentation is very interactive, it delivers good information to the audience. In report presentation, you can view data and its graphical representation in the form of charts, along with this you can see the comments also. And share this presentation with your clients through email or even conduct your presentation online through Skype - stay connected.
Honest prices, no surprises. No credit card required for Trial
Enjoy Multiple Users With A Single Login
With Your 30-Day Free Trial
Single User
$ 10.00/month
Corporate
$ 40.00/month
Consultant
$ 80.00/month
The crowd rates us 5.0 out of 5.0